Posted by Jessica Duncan on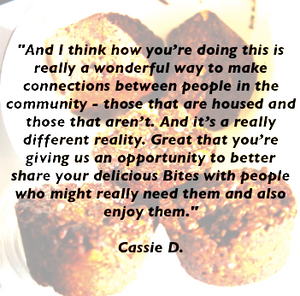 "
For those of us sitting in solidarity with those outdoors suffering through innumerable challenges to have something like REALITY BITES with us brings a community offering of comfort and real time help all perfectly delivered in a cup thanks to the Singing Bowl Granola community.
"
Tags:

buy local, Community, Conscious Consumers, Conscious Entrepreneurs, Equal Rights, Ethical consumerism, Ethical Entrepreneurs, Ethical Shopping, Ethical Values, Food Banks, Giving Back, Granola, Healthy Snacks, Healthy treats, Human Connections, Human Rights, Local Business, Mutual aid, Small Business, Social Justice
Posted by Jessica Duncan on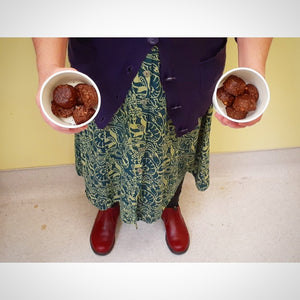 Food is energy. Food is love. Food helps us through tough situations.  With your help, I hope to share love and nourishment with those who need it the most.